In a recent visit a committee of Syriza party, a residents initiative and other solidarity groups from Thessaloniki (including parliamentarians, lawyers, doctors and member of the movement "deport racism" and of the "network for the documentation of racist violence") visited the police station of Vatipaidi following the repeated citicism of the local residents initiative concerning detention conditions for migrants.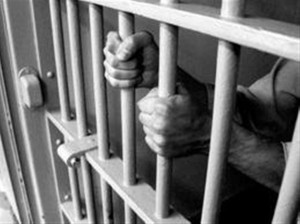 The aim was to control the situation, to discuss with the authorities, to provide legal information to detainees and to check wether there are medical needs. The result: The committee was informed that there were 14 suicide attempts within only three months registered within the two small detention cells!
The authorities confirmed the inacceptable detention conditions and allowed entrance to the committee. The committee reached the following findings:
– 38 detained migrants in 2 cells
– detention reaches 6 or 12 months following orders (ΑΕΑ 6634/1-326796 of 23-8-2012) of the Aliens Directorate
– overcrowdedness leads to easy transfer of contagious diseases such as scabies
– no access to outside areas
– food consists only of uncooked dry meals
– not enough clothing and blankets in very cold cells
– no hygiene insanitary infrastructure
– 14 suicide attempts within 3 months!