A campaign to unite families separated between Germany and Greece (1)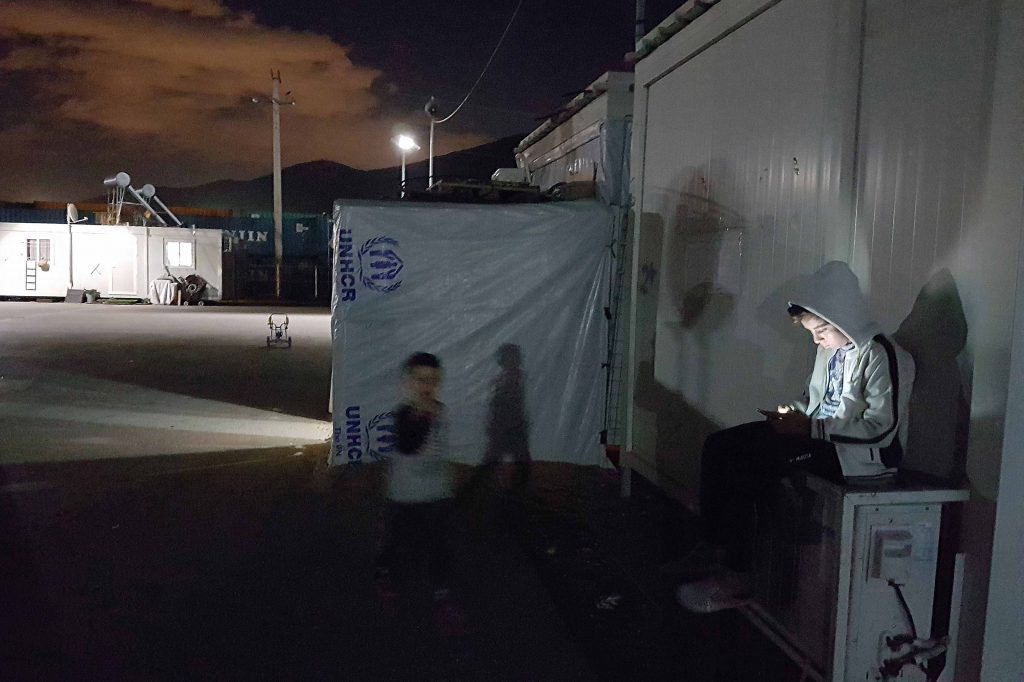 A single father with three minor kids in Greece – his 12-year-old son alone in Germany
This family belongs to Berlin!
Hassan H.* from Afghanistan arrived to Lesvos, Greece with his four children in August 2018. His wife had died in Iran shortly before they escaped from there. When the single father tried to leave Greece through the Balkans a year later, one of his sons got lost and he and his remaining three kids were pushed back to Greece. Later, his son contacted him from Germany, but the father was told by Greek authorities, that he could not apply for family reunification under the given circumstances.
"We stayed seven months in a tent in Moria. There were a lot of fights. I wouldn't let my kids go out due to fear. I didn't know how to protect them otherwise. When we were finally transferred to Athens in spring 2019, I was first very happy. From the port we were brought to Skaramangas camp. Upon arrival there I saw a huge village made of containers on a pier near the sea and in the middle, there were dozens of tents. We ended up again living in a tent without electricity in the cold darkness – again unsafe.
One night a tent caught fire and a family got burned. They nearly died. Refugees in the camp then held protests against the conditions. One of my sons got beaten by riot police in the turmoil. My kids were seeing nightmares every night from then on. That was when I decided we should try to leave Greece, because we weren't safe at last.
I collected some money from friends and we decided to leave from the land border. One tragedy followed the next. My 12-year-old son got lost half way. I thought he had died or been kidnapped. We were arrested and sent back to Greece. … It was a happy day, when my son contacted me from Germany. I heard his voice and all my worries were gone for a moment. I went to the camp employees to ask how we could join my son in Germany. But they said it was too late and we were anyway a "separated child case" and we could not even apply for family reunification because we separated "voluntarily". I don't understand what they mean. Our choices are made in a state of emergency while trying to do the best for our family and our situation has not only been a result of our choices but also of our destiny.
How can it be too late for a family to be together?
Now my little boy is there and we are here. We live in a container now, but it is no life if you first lost your wife and the mother of your children, and then you lose a child. I dream every night of being with him again. And I hope until that day, when we can be together again in a better place, I can keep all my kids safe."
* name changed